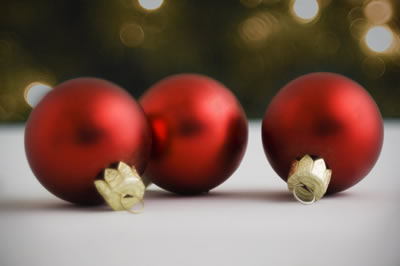 Need Some Presents? Dan's Has You Covered!
Christmas is right around the corner and Dan's Papers understands that you may need to buy some last minute presents. That's why we've put together this "Last Minute Holiday Gifts" list is just for you! Check out the ideas below. We're sure they will make your friends and family very happy!
This free one week membership makes a great gift for anybody looking to get in shape. Membership includes unlimited use of the fitness center,
complimentary group exercise classes, complimentary tennis and basketball court time, complimentary personal training evaluation and a complimentary nursery seven days a week. Just click the picture to your right or the text above and download the gift certificate to your computer or smartphone.
Call 631-653-6767 or  Click here for more.
Give the gift of fresh LOBSTER! Direct from the rocky coast of Portland, Maine, our lobster and seafood is hand-selected. Each and every morning we hit the dock to discover the freshest Maine lobster and seafood and
ship it right to your doorstep, overnight. The best-tasting lobster comes from Maine…it's the icy and deep Atlantic waters that make the meat sweeter than any other lobster in the world. If you want the freshest, best-tasting Maine lobster and seafood…you've found it here.
$89 off when you use Coupon Code BIG at checkout!
In this hectic world we live in, why waste valuable time searching for items in a cluttered, unorganized closet?
Let The Closet Engineers simplify your life by redesigning and organizing those closets, and free up time for more important things!
Mobile: 973-477-3477, Office: 973-992-0168
SYS Fitness Special: $299 for 12 months.
Home for the Holidays Student Special: $39 for one month
Included with your SYS Fitness Membership is orientation with fitness staff, many FREE fitness classes, discounts on remaining fitness classes, basketball courts, indoor rink for soccer, field hockey, lacrosse and other sports, indoor walking/running track and certified personal trainers.
Both specials started December 1st. Students must show their Student ID for special.
Holistic Medical Massage is a Wellness Organization that offers therapeutic massage utilizing a holistic approach. We offer modalities such as:
Swedish Massage $75 hr
Medical Massage $75 hr
Shiatsu $80 hr
Sports Massage $90 hr
Couples Massage $170 hr
Reflexology $50 30 min
Hot Stone Massage $90 hr
Deep Tissue $90 hr
Natural Face Lift $100
Cellulite and Body Shaping Treatments TBA
Give the Gift of Wellness, certificates available upon request.
Save 10% on your next treatment for saying you received this link from Dan's list.
Call us at 631-963-4750 ext. 111 and make an appointment today!
We serve from Manhattan to Montauk and will come to you!
We are located at 715 Roanoke Avenue, Riverhead, 11901
Emilios Italian Restaurant, Pizzeria and Cafe wishes you a happy, healthy and relaxing Holiday season. In the Holiday spirit we offer personalized gift certificates.
Our family owned and operated establishment features the best homemade brick oven Italian pizza, fine dining, and a wide range of desserts made fresh right here!
We combine our age old family recipes with the quality of service you deserve! Everything is made fresh and cooked to perfection.
Enjoy dining Al Fresco on our outdoor patio, or casual and fine dining inside. Private dining is available in our Cafe. Call for more information.
Emilios of Greenport
631-477-2828
4oo Main Street Grenport, NY
www.emiliosofgreenport.com
Great Holiday Gift Idea!
Fabulous brand new book – Inspiration and hands-on help from designer/builder to celebrities.
Improve your home and improve your life with Sabine's expert tips and guidance. Read up on new trends and product innovations.
Design ideas for every budget!
Available on Amazon.
Please Visit
www.sabineskitchen.com
www.sabineshome.com
Or find us on Facebook!