When the People We Trust Fail to Keep Their Promises
A healthy society is rooted in a basic trust between its members. We need to be able to trust each other in order to function, flourish and survive both in our personal and professional relationships. If the trust is absent or if it breaks down dramatically, it will invariably affect us emotionally, psychologically and even physically, resulting in feelings of betrayal, depression, anxiety, anger and self-doubt.
I recently received an email from a colleague, who sought my opinion on how to deal with a professional breach of trust.
DEAR BEATTY,
I've been a consulting psychologist in a number of schools in New York City for over 25 years. I've always had a wonderful, positive working relationship with the administrators, teachers and students who all welcomed and trusted my involvement in the schools. I worked primarily with the health teachers, whose curriculum focused on mental health, sexuality and healthy relationships.
I would come into the classroom and expand upon the teachers' material, often working with the teacher personally in the day's lesson. An "Ask Dr. Lauren" box in each of the classes enabled the students to pose questions that they may not have been comfortable asking in person. This arrangement worked extremely well. It was a highly successful partnership and program, especially for its students — I received hundreds of evaluations every year from students who all expressed their appreciation for the program.
A new health teacher was recently hired in one of the schools. The previous one had been the head of the health program for decades and had recently retired. Prior to her hiring, I had a verbal agreement with the principal and superintendent that I would work with this teacher as I had done in the past with others.
The principal arranged a meeting for me to meet her, in order to figure out our schedule. The meeting did not go well. When I arrived, the teacher knew nothing about me or my background nor what I had been doing in previous health classes over the years. This was the teacher's first time teaching a health course — it was not difficult for me to sense her insecurity and inexperience.
She was obviously threatened by me, even though I went out of my way to reassure her that I wasn't a threat but someone who would be able to help her achieve her goals in the classroom. At the end of the meeting, we did agree to a schedule. A few days later, I received an email from the teacher informing me that she did not feel comfortable having me in her classroom.
I was taken aback. I immediately forwarded her email to the principal and superintendent of the district and asked to have a meeting with them to discuss the situation. It took them almost a week to get back to me. In the end, they sided with the teacher. I'm angry, disappointed and feel disrespected by both the teacher and the administrators. What are your thoughts?
-Dr. Lauren, Ph.D.
DEAR DR. LAUREN,
I'm so sorry for your experience and how you've been treated. Very disappointing — especially since you say that you've always had a good relationship with your colleagues. Just know — you're not overreacting! You have been disrespected by everyone involved. These people did not act in good faith, and the administrators deserve a failing grade in this situation.
What is your recourse? Do you have a contract with this school? I suspect that unless you have a written contract that stipulates your consulting with this particular health teacher, you probably aren't going to be able to do anything. As a consultant, you're not part of a union and unfortunately in your case, the principal and superintendent can do what they want.
Their behavior clearly demonstrates their loyalty to the new teacher. What surprises me is that the administration gave this new, inexperienced teacher the power to veto an agreement that had been in place before her hiring. What's also disappointing is that school administrators who are supposedly so committed to healthy relationships are themselves lacking in communication and problem-solving skills, as well as respect and integrity for a colleague.
Given the mental health crisis that our children and adolescents are experiencing, it's unconscionable that the principal would deny students the opportunity to work with someone of your caliber and experience and not find another way to utilize your expertise and skills.
SO WHAT'S THE TAKEAWAY?
I've always believed that we find out who someone is and isn't, especially when a conflict arises. People who genuinely care about us and our wellbeing will step up to the plate and try to resolve differences and come up with a win/win resolution. What's important is to not blame yourself or beat yourself up emotionally. There are times in which, despite all of our efforts and goodwill, the people we thought we could trust let us down and there is simply nothing that we can do about it.
You did your best. Now walk away with your head held high!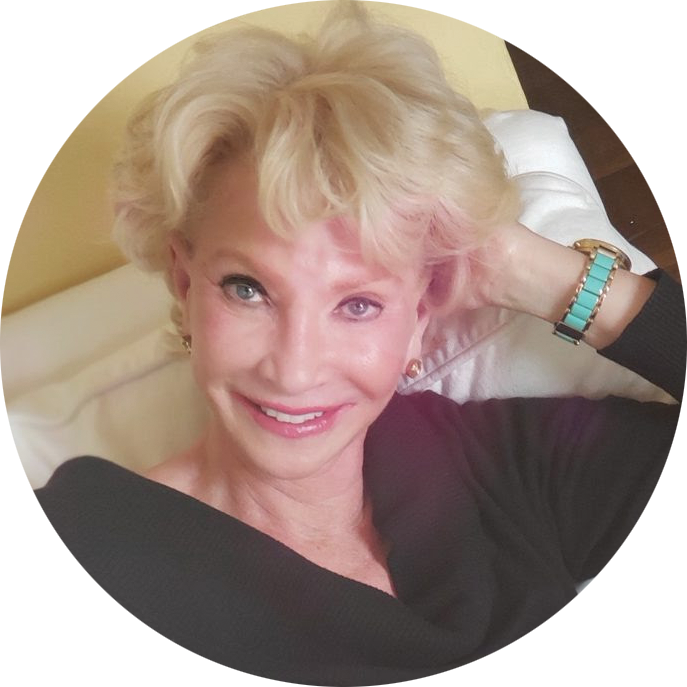 Beatty Cohan, MSW, LCSW, AASECT is a nationally recognized psychotherapist, sex therapist, author of For Better for Worse Forever: Discover the Path to Lasting Love, columnist, national speaker, national radio and television expert guest and host of the weekly "Ask Beatty Show" on the Progressive Radio Network. She has a private practice in NYC and East Hampton.
Beatty would love to hear from you. You can email questions and comments to [email protected]. For more info, go to beattycohan.com.