Ask Beatty: How Well or How Badly Are We Treating Each Other?
The world is talking about the brutal war in the Middle East, where thousands of innocent Israeli and Palestinian men, women and children have been murdered, taken as hostages and driven from the safety of their homes. The historic wounds that both peoples have sustained over decades have never healed nor have the underlying issues ever been satisfactorily addressed.
Although we can't change history, a fundamental question that needs to be asked is this: What can we do when nations, individuals, families, couples, governments, political parties, religious groups and corporations are not willing to sit down in earnest and work out differences?
When will people learn that negotiation, compromise and trade-offs, leading to a win-win resolution, is the only way to keep people emotionally, economically, politically and physically safe? Our win/lose philosophy is helping to destroy societies around the world. In the world of sports, it's expected that there will be winners and losers. However, in the game of life, when people come together to try to work out differences, all come out as winners.
I routinely encourage people to take an honest look at their own personal and professional relationships and determine how well or how badly we are treating each another.
If you discern that your relationships are going well, keep doing exactly what you're doing and give yourself a big pat on the back. However, if you come to the realization that your own behavior is cruel, toxic, insensitive, abusive or dismissive, are you willing to "own" it? More importantly, do you care enough and are you willing to do something about it and make the necessary changes?
CASE HISTORY: SAMANTHA AND JEFFREY
I recently received a call from a very distraught Samantha, who told me that she discovered that her husband, Jeffrey, has been having an affair. The couple had been married for 25 years and have three college-aged children. When she confronted him, he initially told her that she was losing her mind and that she should immediately find a psychiatrist who would prescribe some much-needed medication for her delusions. Samantha then presented him with the private investigator's report, which described, in great detail, his year-long affair with Nancy, a 31-year-old receptionist. Jeffrey become physically violent and threatened to divorce Samantha, leaving her penniless. Although this was the first time that Jeffrey ever hit his wife, he had been verbally and emotionally abusive for years. No one, other than their children, ever knew or suspected what was really going on behind closed doors, since this "golden couple" presented a loving and unified front to their friends, business associates and family.
MY INITAL SESSION WITH SAMANTHA
Samantha, 52, is an attractive financial advisor who described her marriage as basically a "financial arrangement" between two consenting adults. Their problems surfaced even before their wedding, when Samantha learned that Jeffrey had been visiting prostitutes. When she tried to talk with him about this, he would storm out of their apartment — sometimes for days — and refused to discuss it. Samantha realizes now that she ignored many "red flags" and that, in retrospect, she made a big mistake in marrying Jeffrey. However, she told me that she was still willing to try and work things out.
MY SESSION WITH JEFFREY
Jeffrey, 55, is the president of a major financial institution, with offices around the world. He was not at all happy to be meeting with me and reminded me of this throughout our hour-long session. He told me that he had been bored and frustrated in his marriage right from the beginning and only stayed because of his children. He also told me that he was in love with his girlfriend and was finally ready to get a divorce. Jeffrey made it very clear that he was not interested in individual therapy or marriage counseling and had no plans to ever see me again.
THE FINAL OUTCOME
Jeffrey filed for divorce within a few days of our session. He was not willing to work with a mediator and therefore, Samantha and Jeffrey will be battling out their substantial financial resources in the courts. Samantha immediately began weekly sessions with me and realized that she had unconsciously and unwittingly replayed her parents' violent and volatile marriage with Jeffrey. She also was able to acknowledge that she had a lot of emotional baggage that she had been carrying around for her entire life. The good news is that this crisis forced her to finally deal with her issues, so that she would no longer live her life as a victim.
UPDATE
I have been working with Samantha for the past six months. She is remarkably a changed woman. She is now able to acknowledge how her fear of Jeffrey (like her father) kept her in a subservient and childlike state. She is feeling empowered, is making new friends, is now very careful who she lets into her life and no longer ignores red flags. Her divorce is final. She is now ready to move on with her life.
FINAL WORD
When people in good faith want to try and take the necessary steps to work out problems, whatever they may be, amazing and wonderful things can happen. On the other hand, if one or both parties have no desire to try and resolve differences, then we are left to our own devices to ensure our own emotional, physical and financial survival!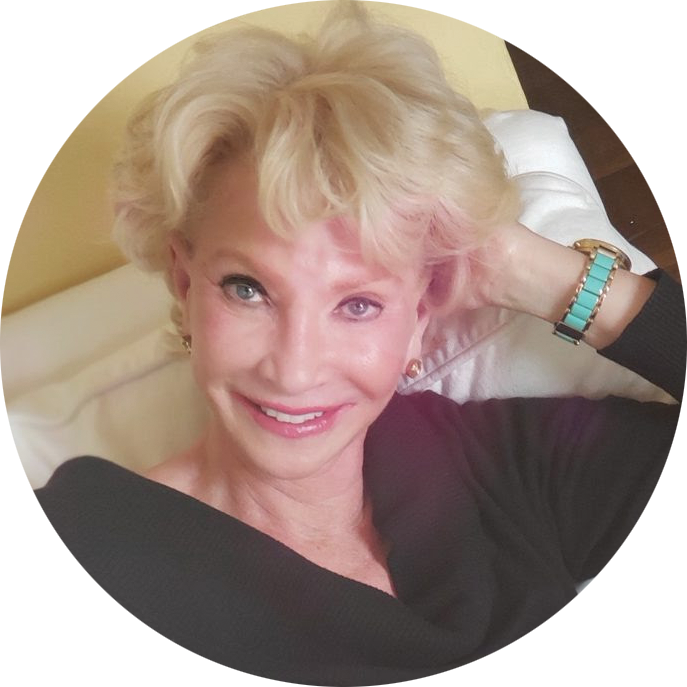 Beatty Cohan, MSW, LCSW, AASECT is a nationally recognized psychotherapist, sex therapist, author of For Better for Worse Forever: Discover the Path to Lasting Love, columnist, national speaker, national radio and television expert guest and host of the weekly "Ask Beatty Show" on the Progressive Radio Network. She has a private practice in NYC and East Hampton.
Beatty would love to hear from you. You can email your questions and comments to [email protected]. For more info, go to beattycohan.com.